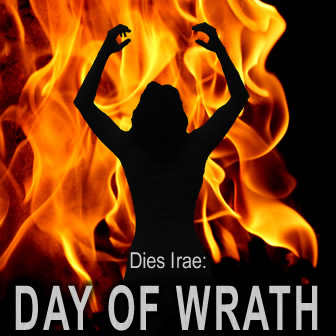 I've been an avid reader since I was a small child . . . I imagine I have that in common with many of you. Non-fiction books provide us facts and information necessary for work, learning, and other projects. Often, however, I read for pleasure and relaxation.
After all, a good book draws you in, makes you forget yourself and your immediate surroundings, and instantly transports you to a different place and time. A good book can persuade you to laugh, cry . . . or even cringe in fear.
Seldom does one read a book of such profound significance that it radically changes your direction, or even compels you to chart an entirely new course.
For me, Ayn Rand's Atlas Shrugged demonstrated in no uncertain terms the critical importance of the free market and limited government. It sent me on a quest to study the philosophy of our nation's founders and the Constitution that enshrined Natural Law rights and celebrated the sovereign man.
After reading George Orwell's 1984, it was difficult to ignore the very tangible possibility that our federal government could become a threat to our unalienable rights instead of a protector of our freedom. Phrases from that book superimposed on the fabric of today's technology warn us that we are now so very close to Orwell's totalitarian nightmare.
In 2009, a book was published that caused a visceral quantum shift in focus for an entire group of people. That book, One Second After by Dr. Bill Forstchen, immediately reached the New York Times best seller list, where it remained for 12 weeks. On page two of the book, the United States is devastated by an apocalyptic EMP (electromagnetic pulse) attack that destroys the electrical grid, all electronic devices, and the availability of basic life necessities (food, clean water, transportation, communication, medicine). The inhabitants of a small rural community in the western North Carolina Mountains struggle to survive and rebuild a civilized society in the absence of traditional authority. That dangerous and painful, trial-and-error process became the field manual for many tea party/patriot groups, as well as many individuals and families. This book, along with an out of control government and world-wide unease, quietly revitalized and mainstreamed the "prepper" movement.
Today our nation faces formidable internal and external threats. These threats have galvanized the "prepper" community and others to prepare for the aftermath of any catastrophic event that has the potential to eradicate the thin veneer of civilization. Regardless of what that event may actually be, a top contender for the greatest single threat to our safety and freedom is Radical Islamic Jihad and its unrelenting ideology of terrorism and oppression.
Recently released and appropriately titled, Dr. Bill Forstchen's new book, Day of Wrath, is a realistic and chilling account of an attack by ISIS on American soil. The main target of the attack is our most vulnerable national treasure . . . our children. Forstchen delivers another plausible and terrifying tale, a glimpse into the cycles of history and the actions and mindset of those who participate and survive.
---
Join Dr. Dan Eichenbaum and Dr. Bill Forstchen as as they discuss Dr. Forstchen's new book, Day of Wrath, and the history and past and current events that inspired him to write it. Part one airs this weekend, January 17-18, on WJRB 95.1 FM and streamed live over the Internet. Part two airs January 24-25, and part three airs January 31 – February 1. All programs are available by podcast following air time here.
Dr. William R. Forstchen holds a Ph.D. in History from Purdue University with a specialization in military history. He is the author of over forty books, several of which have been New York Times best sellers.
"I hated writing this book. I had looked forward to a relaxing summer after working on a morally uplifting book about the promise of our space program. I did not want to write this one, but, as I expressed to friends, I feared that if I did not write it, and this nightmare happened, which it surely can, I would be responsible in some way for remaining silent. If you read on from here, it will not be an enjoyable experience. I hope that it will make enough of us think things through to ensure not only the safety of our children, but of our Republic as well. And, as always with such works that speculate a dark future, I hope that awareness will bring preparedness and thus the nightmare never happens. If so, the effort will have been worth it."
Dr. Forstchen's groundbreaking novel, One Second After, raised national awareness of the potential threat of an electro-magnetic pulse (EMP) strike. He, along with other experts on terrorism and the military situation in the Middle East, firmly believes that it is time America took serious note of the threats leveled by ISIS, namely that we are their next target. Clearly, it is not a question of "if" . . . . It is only a question of "when".