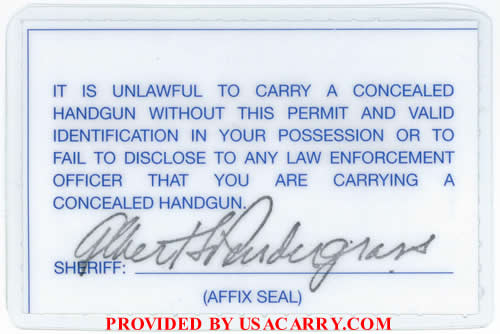 ALERT: Special Program THIS WEEKEND on Freedom Forum Radio
Paul Valone of GRNC Discusses New NC Gun Rights Law (HB 937)
After months of political game playing and puerile posturing, the North Carolina Legislature finally passed HB 937, and it has been signed into law by Governor Pat McCrory.
HB 937 (entitled "Amend Various Firearms Laws") is a major advance in North Carolina to protect the 2nd Amendment Rights guaranteed to each of us by The Constitution.
OVERVIEW OF HB 937
In summary, the primary provisions of HB 937 allow persons with a valid concealed carry permit to possess and carry a firearm as follows:
in restaurants serving alcohol as long as the person with the firearm does not consume alcohol and is not himself intoxicated
in venues that charge admission such as movie theaters and concerts
in parades and funerals
on educational property and state-owned property (certain conditions apply)
The law also provides for other protections:
the identity of those to whom concealed carry permits and pistol purchase permits have been issued are no longer considered public record and can be released only to state and local law enforcement agencies
allows the sale of a service firearm of a deceased or retiring law enforcement officer to the officer or his family without permit
allows hunting with a suppressor
specifies regulations for sheriff-issued pistol permits
See a detailed analysis of HB 937 Here
As with most laws regarding the carrying of concealed weapons, property owners, restaurant and business owners, and certain government entities have the right to deny the rights granted under HB 937 by posting signs disallowing concealed carry on their premises.
Paul Valone and GRNC have initiated the "Safe Restaurant Project" to counteract efforts by anti-gun activists to pressure restaurants and businesses to prohibit concealed carry.
Paul Valone is Dr Dan's special guest this weekend on Freedom Forum Radio to discuss the importance of HB 937, the provisions of the law, and the Safe Restaurants Project that GRNC has initiated.
Dr Dan urges you to listen to this important program and participate in GRNC's Safe Restaurant Project.
In GRNC's Press Release, Paul states:
"It's unfortunate GRNC must counter gun control activists' attempts to undermine a law intended to deter restaurant crime and save lives. We fully sympathize with restaurant owners caught in the middle of a battle we'd rather not fight, but they should understand that, according to the Pew Research Center, gun rights supporters donate four times more and are more politically involved than gun control advocates. They should ask themselves whether they want to alienate the 399,268 North Carolinians who have applied for concealed handgun permits."
HB 937 can only be fully implemented with your help and active participation. Read the press release and visit GRNC's website to learn what to do to protect our personal safety and our Second Amendment rights.