The following quote is the long-standing by-line and credo of Dr. Dan's Freedom Forum and Freedom Forum Radio.
The right to own private property that cannot be arbitrarily regulated or confiscated by the government is the moral and constitutional basis of individual freedom.~ Dr. Dan's Freedom Forum
A majority of citizens choosing to live in our region, passionate about and fiercely protective of their way of life, would most likely agree with that statement.  Residents of rural America are buffered by distance from urban and suburban areas where government rules and regulations affect all aspects of daily life.   Here in rural America, privacy, security, independent thought, self-sufficiency, and looking out for your neighbor, are still common practice.
Local elected officials are expected to protect private property rights from burdensome regulation and outright confiscation by state and federal governments.  And where everyone knows everyone, elected officials are often a neighbor and a friend.
Unfortunately, too many legislators and bureaucrats who inhabit our state capitals and Washington, D.C., are controlled by voters in large population centers and their special interest groups with political agendas that bear little resemblance to the priorities of rural areas like Western North Carolina.  Frankly, we are outnumbered and out-voted on issues that are imperative to preserving our way of life.
Howard Hutchinson is a property rights activist and executive director of the Coalition of Arizona/New Mexico Counties for Stable Economic Growth. Although the climate, ecosystems, and terrain in the desert southwest is vastly different than ours in the Appalachian Mountain region, residents are fighting the same battles as we are to preserve private land ownership.
The coalition was formed to fight and reverse an aggressive regulatory onslaught by the Environmental Protection Agency and the Endangered Species Act that sought to protect the extensive habitat of the Mexican Spotted Owl. As the size of the "habitat" increased, land use restrictions crippled the timber and ranching industries with a significant loss of jobs. As is too often the case, environmental groups presented and relied on "fake science" to prove its case that the Mexican Spotted Owl required protection at the expense of the economic welfare of human beings. The Coalition used its resources to present valid true scientific data to refute government claims and limit habitat expansion.
In order to remedy this situation, Congress passed the Data Quality Act the goal of which was to ensure that data used for regulation was true and accurate. Unfortunately, the act has no real teeth. It is not uncommon for observers to collect observational data in locations where a particular species was originally located long after the animals have migrated elsewhere. Some property rights advocates are demanding that there be some sort of "success measure" for endangered species, so that a given animal could, potentially, be removed from the endangered list ("delisted") once the population warranted the change.
Unfortunately, it really is not about protecting endangered species. The true goal of the environmental movement is the control of human activity, limiting human existence to government-regulated "human zones" scattered in a vast area of wild wilderness.  The elimination of all private property is the first plank in Karl Marx's Communist Manifesto. As the federal government expands its control over private land, is it not time for us to organize to protect private property and individual freedom?
I am inviting you to join me for ONE SINGLE DAY, Saturday, July 29, in Bryson City, NC, to attend a seminar by nationally respected property rights experts to educate us about these issues.
If you want to have a single powerful voice in the halls of government, you may consider becoming a member of the COALITION OF RURAL APPALACHIAN COUNTIES, Inc., a 501c4 corporation founded by fight for property rights in our mountain region.
If you are a county commissioner, county manager, town councilperson, town manager, or mayor, this conference will be very informative . . . and it's FREE!
What:   Southeastern Private Property and Federal Land Use Conference
Where: Swain County Center for the Arts
Swain County High School
1415 Fontana Road
Bryson City, NC
When: Registration begins at 9:00 AM
Seminar begins at 10 AM and lasts until 5 PM
Box lunch available ($10)
Special Guest Speakers include:
Myron Ebell is Director of the Center for Energy and Environment at the Competitive Enterprise Institute and chairs the Cooler Heads Coalition, which comprises representatives from more than two dozen non-profit organizations based in the United States and abroad that challenge global warming alarmism and oppose energy rationing policies. Ebell has worked on energy and environment issues for more than two decades and has been a guest on numerous radio and television shows. Recently, Ebell served as President Donald Trump's advisor and Environmental Protection Agency's transition team leader.
William Perry Pendley is the President and Chief Operating Officer of the Mountain States Legal Foundation , a "nonprofit, public interest legal foundation dedicated to individual liberty, the right to own and use property, limited and ethical government, and the free enterprise system that defends constitutional liberties and the rule of law".
During the Reagan Administration, Pendley served as Deputy Assistant Secretary for Energy and Minerals of the Department of Interior, where he authored President Reagan's National Minerals Policy and Exclusive Economic Zone proclamation. He was a consultant to former Secretary of the Navy John F. Lehman, Jr., and was engaged in the private practice of law in the Washington, D.C., area before his return to the West in 1989.
He has argued cases before the Supreme Court of the United States as well as various federal courts of appeals. He won what Time called a "legal earthquake" when the Supreme Court ruled in his favor in the historic Adarand (equal protection) case. His monthly column, "Summary Judgment", appears throughout the country. He is the author of five books: It Takes A Hero (1994); War on the West (1995); Warriors for the West (2006); Sagebrush Rebel (2013), and Summary Judgment (2015). He is admitted to practice law in Wyoming, Colorado, Washington, D.C., and Virginia.
Tom DeWeese, President, American Policy Center. DeWeese is one of the nation's leading advocates of individual liberty, free enterprise, private property rights, personal privacy, back-to-basics education and American sovereignty and independence. He is the author of several books and publications. He has spoken before groups nationwide, and appeared on many radio and television shows. Tom DeWeese will appear by video link.
---
Dr. Dan's guest on Freedom Forum Radio this weekend is Howard Hutchinson, property rights activist and founder and Executive Director of the Coalition of Arizona/New Mexico Counties for Stable Economic Growth.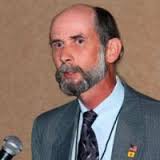 Part one of this four-part interview begins this weekend, Saturday and Sunday, July 15-16 on WJRB 95.1 FM and streamed live over the Internet. Part two airs Saturday and Sunday, July 22-23, part three airs Saturday and Sunday, July 29-30, and part four airs Saturday and Sunda, August 5-6. All programs are available by podcast following air time here.