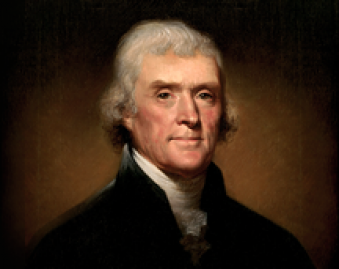 "The strongest reason for the people to retain the right to keep and bear arms is, as a last resort, to protect themselves against tyranny in government."
~Thomas Jefferson (Monticello.org)
Recently, I have encountered an epidemic of hopelessness from some who, having expended enormous effort for the past three years, have not seen a successful outcome from their undertakings.
Now is not the time to retreat, but to reaffirm our principles, reevaluate our methods, and rejoin with increased vigor the war for Individual Freedom.
As the "debate" on gun restrictions rages on, fueled by an agenda-driven and an obviously biased media, Dr Dan's Freedom Forum is giving a platform to County Sheriffs and other government officials who are willing to stand up publicly and confirm their allegiance to The Constitution, the Second Amendment, and an individual's Natural Law Right to personal protection.
Respectfully, I ask you to support them. Following are some action items:
Attend the GRNC Second Amendment Freedom Rally in Raleigh at the Halifax Mall at NOON on Tuesday, February 5.
Contact your County Sheriff and ask him to make a public statement to the effect that he will obey his oath of office in which he swore to protect and defend the Constitution and refuse to obey unconstitutional and unlawful orders that restrict or confiscate gun rights. Several have already done so.
Propose that your County Commission pass a strong resolution affirming the county's support of the Second Amendment and its intention to help protect your Second Amendment rights. ( See Sample Resolution).
Call your Senators and Representatives in Washington directly and often (Capitol Switchboard: 202-224-3121 or see Congress.org for direct phone numbers). Politely tell them that you believe that the Second Amendment is critical to individual freedom and that, if they vote against gun rights in any way, you will protest at their public appearances when they run for reelection.
When you speak with the staffers who answer the phone, remind them that, if their boss votes in favor of gun restrictions of any kind, they will be looking for work when their boss is defeated in the next election.
Write to your Senators and Representatives in Washington directly and often. Reiterate politely what you told them when you called them.
Our nation is a willing federation of independent states. Call and write to your State Senators and Representatives and urge them to Nullify unconstitutional federal laws. Individual States have the right and obligation to use nullification to protect YOU, as an individual citizen of the state, and to protect the interests of the STATE itself. Visit the Tenth Amendment Center for information on nullification and your rights under the Tenth Amendment.
Listen to Dr. Dan's Freedom Forum Radio (WJRB 95.1 or Listen Live on the Internet) every week for timely discussions of issues that affect our Individual Freedom. Program times are Saturday at 8AM and and 9:30AM and Sunday at 2:30PM and 7:00PM.